How to fix your browser for Downloads
You want to have your browser set to always ask you where to save downloads instead of it simply
saving them to wherever it wants.
If you use Windows Explorer...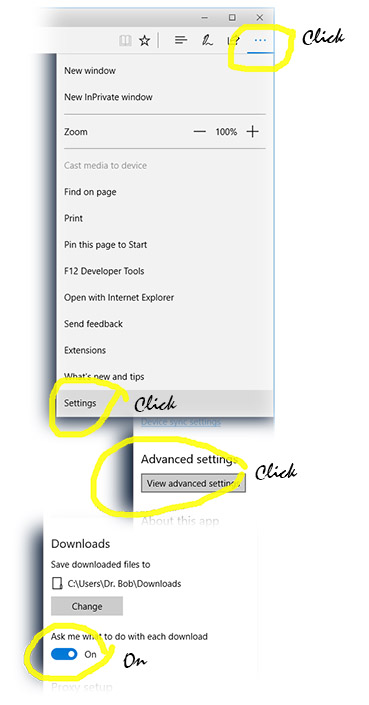 If you use Google Chrome...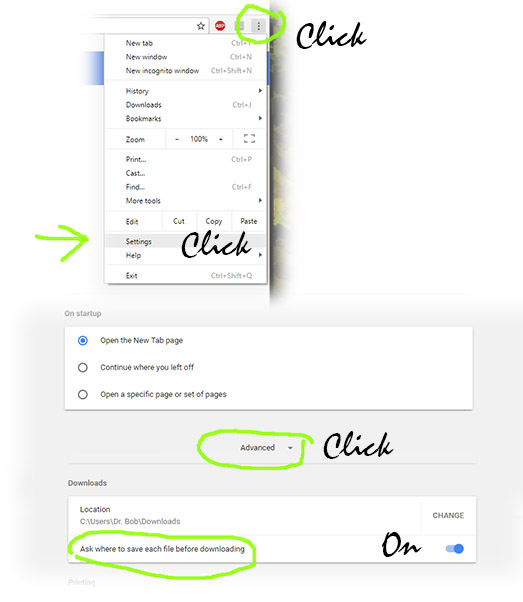 If you use Mozilla Firefox...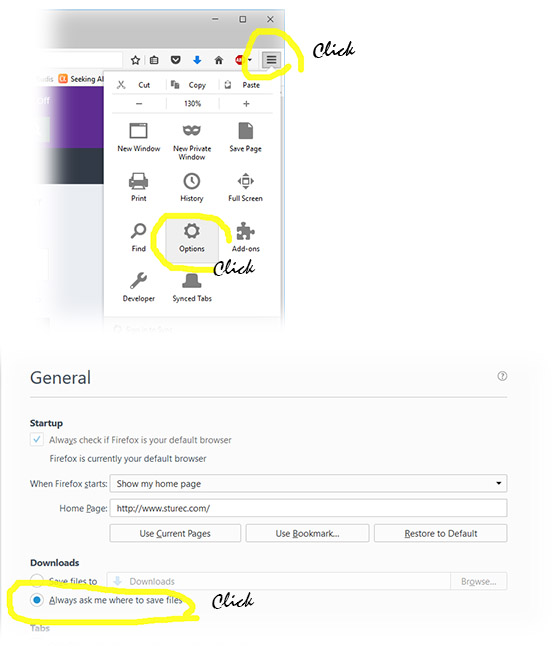 Now your browser will ask you where to save the file. Direct the Save As dialog box
to save the update file directly into your \Sturec folder then you can simply open your
local explorer (My Computer), find the \Sturec folder and double-click on the
sr04new.exe file you just downloaded. Easy, eh?
If you have a different browser or things don't work as I have shown, please contact
your friendly local IT folks for help. Show them this page so they will know what we
are after.
If you have any questions or comments, send me a note at
---
Information in this document is subject to change without notice.
All products mentioned are registered trademarks or trademarks of their respective companies.

Questions or problems regarding this web site should be directed to .
Copyright © 2017 MicroData Systems, Ltd.. All rights reserved.